61 Ryotaro Muramatsu(President of NAKED)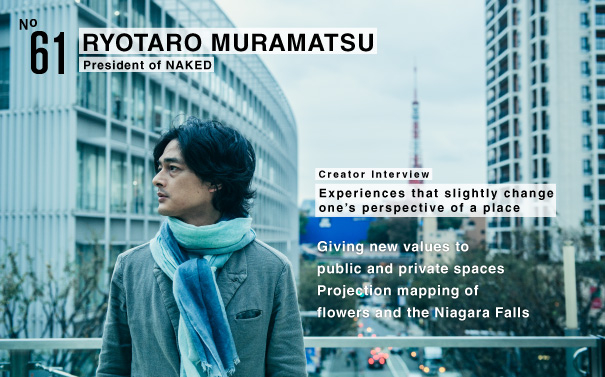 Ryotaro Muramatsu is head of production company NAKED which has undertaken numerous projection mapping events such as the "TOKYO HIKARI VISION" that drew 300,000 people in three days, as well as the event for an exhibition on traditional Kyoto folding screens and panels held at the Tokyo National Museum. Muramatsu works in many genres such as television, movies, advertisements, and music videos. The interview began in a way that we had not expected.
update_2015.12.2 / photo_hiroshi kiyonaga / text_kentaro inoue
Solving the mystery of Roppongi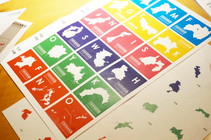 While I'm the one being interviewed, I would like to ask you a question. Could you please explain Roppongi to me? When you interviewed Michihiko Yanai-san, he came up with the idea of making "furusato (hometown)" badges, and he was saying that he feels Roppongi is a frightening place. I think I understand what he means. Yet on the other hand, Roppongi nowadays seems to be actively promoting itself as an area of design and art. I have so many questions I would like to ask you today such as "Which specific geographical area can be called Roppongi?" and "How come Akasaka is the address of Tokyo Midtown?"
Roppongi seems to be all kinds of things at once - a nighttime district, an area for design and art, and a place where rich people work and live and lead luxurious lifestyles. I'm not sure whether the blend of all these elements stirs a feeling of longing among the people who visit Roppongi, or whether it makes the place seems more inaccessible. It's something I've always wondered about - I wish I could solve the mystery of this place.
I get the impression that in Roppongi there is a smell of business - an atmosphere of an exclusive village, and it makes me feel a bit uneasy. I don't usually come to Roppongi because I don't know what to do here. I like places that feel comfortable, where the atmosphere is good - such as Yoyogi Uehara which is where my company is located. And this may sound trite, but as for places outside of Japan, I like Paris. It's difficult to explain why exactly I like a place - it's just the ambience.
Branded places that have a contrived atmosphere
There are places which are not very sophisticated and not at all chic, and are yet pleasant. One example would be the area around Meidai-mae station. Kichijoji used to be such a place too in the old days. I like places where the atmosphere doesn't seem contrived, and which don't make you feel as if you have to fit in. For example, Shimokitazawa is a place that makes me feel uncomfortable. It seems as if everyone is trying so hard to live up to the branded image of the place, and it tires me out.
Incidentally, I love resort areas. Resort areas are where people from all kinds of places gather, and most of the people there are not local residents. Maybe in such places it's not easy to form close relationships as in the countryside, but you can casually strike up a conversation with the foreigners that you meet. Come to think of it, Roppongi must also be like a resort area since it has many outside visitors.
Perhaps I feel uneasy in Roppongi because the way they're branding the place seems somewhat pushy to me. I guess this is partly due to the fact that I myself do work that involves sending messages to people. I can't help thinking about what goes on behind the scenes, and when I detect hints of the strategic measures being taken, I feel put off. Gosh, I hope you don't mind me saying such negative things.
The need for subtlety in experience-based events
The events which my company organizes are what are known as experience-based events. Experience is something you go through by using your physical senses, and I don't like to be pushy about it. I mean, if somebody said to you, "Here is an experience for you" or "Let's go and have a little experience", you don't feel exactly thrilled, do you?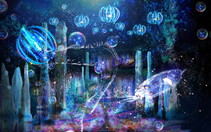 A while ago, we did an event called "Night Aquarium" at Enoshima Aquarium. With projection mapping, we made the rocks seem to move as soon as visitors entered the aquarium. Then when they turned the corner at the end of the corridor, visitors would see images of water overflowing from the water tanks. The water was made to look like waves on the beach; we wanted people to look at the waves and feel the urge to play in the surf. And then when they walked further on, they would suddenly be approached by sea sparkle.
The movements of the visitors were picked up by sensors and all the images appeared in response to their body movements. The effect was natural, and made for an interesting experience with an element of surprise. Experience-based events that use projection mapping often lack subtlety. It's like "Please stand in this spot, and then hold up your hand over this device. Now you can see the fish coming near you." And you think, "Well, that's no surprise." (laughs) To me, events like that where people are required to think and take action in order for something to happen, are not really about experience. And I get annoyed when such things are called works of technology and art.