58 Reiko Sudo(Textile Designer)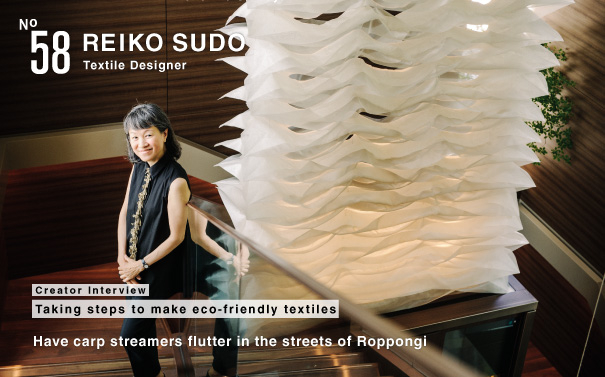 Reiko Sudo is a world-renowned textile designer known for her stunning works that adorn the Mandarin Oriental Tokyo. Her works are in permanent collections at 22 museums around the world including the Museum of Modern Art in New York. Sudo told us that she has been visiting Roppongi for the last 40 years, and impressed us by her knowledge of the place. During the interview, we ventured to ask her if she thinks if there is a way to turn Roppongi into an area for textiles. Please read on to find out what she had to say.
update_2015.9.2 / photo_hiroshi kiyonaga / text_kentaro inoue
Seeing the transformation of Roppongi firsthand
I began coming to Roppongi in the '70s when I was still a student, so I've known this place for a very long time. I've watched the transformation of Roppongi from up close, and there are times when I feel a little sad about the shops that have gone. I sometimes think "Oh that place isn't there anymore" and sigh.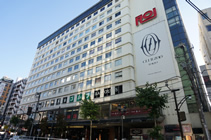 There used to be a lovely select shop at Roi Building which sold handmade clothes and imported items. When my mother in the countryside came to Tokyo, I would often take her there. Perhaps you might find it difficult to imagine now, but the Roi building used to be a wonderful building for fashion-related stores. In the 80s, the WAVE building was built and I thought that the world music introduced by the record store there was terrific. I would sometimes watch a difficult movie at Cine Vivant in the basement and the satisfaction of having done something cultural would linger in me afterwards.
As for textile-related shops, there's the towel store Hotman which opened in 1972. It sells towels made in Tokyo's Ome district. It's marvelous how this store has been embraced by Roppongi and is still doing business. There's a lot of interest now in Imabari towels, but back then, there was no other company making such quality towels. So I would get my towels from Hotman or purchase American made towels or go all the way to Pare France in Harajuku to shop at Japan's first Marimekko store.
A longtime patron of Roppongi establishments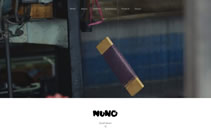 For me, Roppongi has also always been the place for work. In 1984, we set up NUNO here, and the company I worked at for about seven years before that, was also in Roppongi. While Roppongi Hills and Tokyo Midtown have become the symbols of Roppongi, the establishments I visit are those that have been here long before.
For example, I still go to the yakitori restaurant Nanbantei or to the izakaya Ichioku which is famous for its tofu steaks. Ichioku is like a hut and has remained unchanged since the '80s. Usually, establishments are renovated and become sleeker, but that is not the case with Ichioku. (laughs) But it's so clean and carefully maintained. I think everyone would find Ichioku and its neighborhood interesting.
For special occasions, I buy sushi at Otsuna Sushi and "uguisu mochi" sweets at Aono. Roppongi also has many live music bars such as Roppongi Pit Inn, Roppongi Kento's, Birdland and STB139 Sweet Basil. After going to a live music bar, I would often eat hamburgers at The Hamburger Inn - I loved that restaurant. Many establishments have closed down, but there are still theaters, movie theaters and live music bars that have been here since the '80s and I think they give Roppongi its unique atmosphere.
Lovely textiles made in clean places
I travel all over the world for exhibitions and talk events. I accept so many offers that people call me "the Reiko Sudo who doesn't say no". (laughs) Of all the cities I've been to, my favorite is Kyoto. The people there lead such orderly lives. Every time I visit Kyoto, I get the sense that there is something consistent in the way the residents live. It's an attitude that I think the rest of the Japanese would do well to emulate.
Kenya Hara-san once said that if there is just one piece of litter in a bicycle basket, the basket will eventually be filled with litter. I think that's an interesting observation. But Kyoto is a place where litter doesn't seems to pile up. It's not only the streets that are clean, the weaving shops are also spotless. Weaving shops generally tend to be cluttered, but the shops in Kyoto are immaculate. Weaving shops which are located far from the center of Kyoto such as Kyoto Tango, are also very clean.
I've seen the same kind of modest but beautiful places during my travels in the European countryside. You can tell that the people there are enjoying their busy and abundant lives. And the textiles made in such clean places are truly lovely. I am not saying however, that my own home and workplace are neatly kept. (laughs)