53 Fantasista Utamaro (Artist)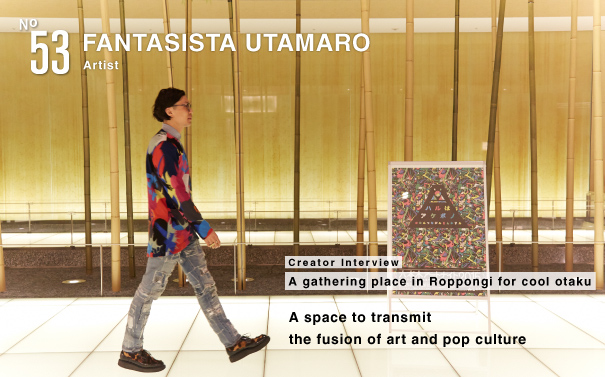 Fantasista Utamaro, an artist who works in many genres, drew the main poster for Roppongi Art Night 2015 , an event held April 25 (Sat) - 26 (Sun.) Utamaro has created artwork for Yuzu and Dempagumi. inc. and has directed music videos for Pharrell Williams, livetune feat. Hatsune Miku "Tell Your World". He has also published a magazine called "WHAT'S A FANTASISTA UTAMARO!?" and has worked in fashion projects. Utamaro, who says that everything from manga to art can be defined as art, talked about how he can envisage otaku (nerds) gathering in Roppongi in the future.
update_2015.4.1 / photo_tsukao / text_kentaro inoue
The need for a wider definition of art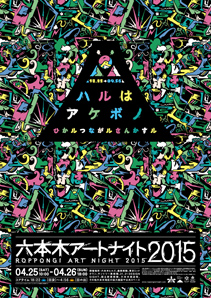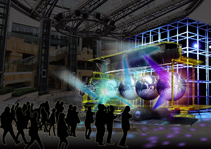 I feel that the term "art" is defined in a rather distinct way in Japan; it's as if the word has a connotation of something high-brow and inaccessible. I personally feel that the essence of art is unconstrained, free expression. But at the Roppongi Art Nights I've been to so far, I couldn't help feeling that things seem restricted.
For me, art encompasses everything from manga and anime to traditional crafts and pop idols. This year, Seiichi Saito-san of Rhizomatiks was media art director of Roppongi Art Night, and he took the stance of incorporating new genres which I thought was great.
With the Roppongi Art Night 2015 poster that I was asked to draw, I tried to conjure a Japanese image. The theme for this year's Art Night - "Haru wa Akebono" (In spring, it is the dawn) - was decided later. In the poster, I drew dekotora (decorated trucks) which were shown in this year's event as well as Ukiyo-e scenery such as Mt. Fuji amid clouds and waves; I also included the type of calligraphy used for banners in sumo tournaments. The poster expresses endless proliferation - a concept that is at the base of all my works.
Bringing the Akihabara otaku culture to Roppongi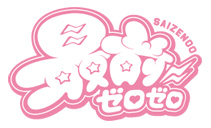 The fashion show by Mikio Sakabe-kun held in 2011 in Tsutaya Tokyo Roppongi was another memorable Roppongi project I was involved in. We organized a guerrilla stage show by Dempagumi. inc. whose members at that time were performing as "underground idols." I'd got to know about Dempagumi. inc. a few years before the fashion show; I'd been asked to do the interior design for the bar Akihabara Dear Stage where they were performing. It was there that I saw the "otagei" (dancing by otaku to show support for the idol singers) for the first time and was struck by surprise. I thought, "This is terrific. I didn't know that such a hot genre existed." Then I created a team called "SAIZEN 00" for cultural exchange and started doing art projects.
The Tsutaya store in Roppongi was chosen for the venue because I thought that a video rental store is a very Japanese sort of place. Another reason is that I wanted this miraculous "otagei" which had been flourishing in Akihabara to make an explosive impact in Roppongi - an area which is like foreign territory.
Ota (otaku) are not doing the "otagei" in order to be seen by other people: their dance is an expression of devotion to the idol singers, and is like a loving prayer. I got up on the stage at Akihabara Dear Stage and earnestly asked each ota to participate in the Roppongi show. I said, "A few years ago, I encountered otagei on this very stage and was electrified. Please participate and help make this an exciting event." The show drew about 3,000 people; it got so crowded that we had to restrict the number of visitors. We were really happy about that.
The benefits of physical training
I often come to Roppongi now to go to the gym. Last year, I went 160 times despite the fact that I spent almost half of the year in New York. I started going because I'd put on weight and was always feeling tired. And this gym was used by an acquaintance of mine who looked really vibrant. I wonder if you remember an advert that used to be in the "Shukan Shonen Jump" magazine. It showed [a comic strip of] a spindly boy who, after using a device called Bullworker, becomes suntanned and muscular and popular with the girls. I go to the gym with that in mind. (laughs)
By actually doing training, I've realized that exercise has a good effect not only on the body but also on the mind. I've found that when trying to exercise a certain body part, it's not possible to do it by just thinking about it - the body won't move the way my mind tells it to. The key is image training: when I imagine in my mind that a certain body part and my brain are all on the same flat level, it allows me to lift heavy things that I couldn't lift before.
This discovery has been thrilling. It has made me see that I'd been doing too much thinking when dealing with things. I now understand that by not depending solely on using the brain, we can become more creative in work and our lives - all the parts become linked. So I'm really into physical training now and recommending it to everyone.