80 Koicihi Tsutaya(Music Producer / Composer)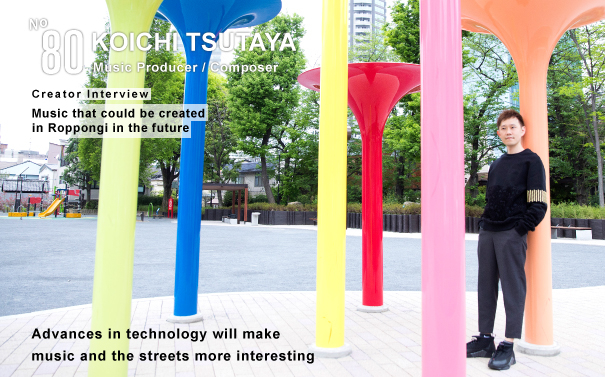 Koichi Tsutaya has made songs and produced and arranged music for many well-known Japanese artists including YUKI, Superfly, Yuzu, Elephant Kashimashi, Kaela Kimura, Chara, and JUJU. While valuing solid skills, knowledge and tradition, Tsutaya has constantly taken challenges in new areas. In this interview, he talked about the evolution of music, the potential of Roppongi, and his never-ending creative quest. He began by talking about Roppongi Nishi Park which is where we held the photo shoot for the interview.
update_2017.5.7 photo_mariko tagashira / text_yuto miyamoto
The past 15 years with Roppongi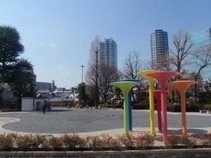 About 15 years ago, when I was 26 and had very little money, I took all kinds of opportunities to meet people and give them my music. In those days, I did jobs like arranging a song for 30,000 yen and I would often come to Roppongi to meet the people who were acting as agents. They often wouldn't show up on time; we would agree to meet at 10 p.m. but they still wouldn't have arrived at 1 or 2 in the morning, so I would kill time by wandering around Roppongi West Park.
Back then, Roppongi Hills was a building I just looked up at, but last year, I was in the building doing (the radio program) "The Hangout" on J-WAVE. It's been a while since I went to Roppongi West Park. Compared to those days, the atmosphere of the park has changed and I was thinking how both I and the park have changed. (laughs)
The decrease in "the sounds of cities"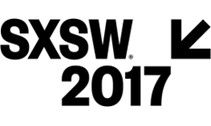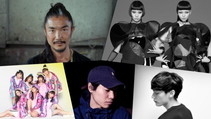 "Cyber Teleportation Tokyo" at SXSW
A performance held at SXSW in 2017 connecting performers in Tokyo and Austin. Due to the use of immersive telepresence technology called "Kirari!", the performers - including multi-instrumentalist starRo in Austin, and dance Duo AyaBambi and Taichi Mukai in Tokyo - appeared to be in the same venue.
I get the impression that compared to the past, the image of Roppongi as being the place for discos and clubs has weakened considerably. Roppongi is not characterized by music anymore, but this is something that is not unique to Roppongi. Ryuichi Sakamoto-san was recently saying in an interview that "the sounds of cities" have been decreasing since 2000. For instance, in Detroit there used to be music called "Detroit techno" and in Bristol, there was music that fused the sounds of dub and reggae which had come into the port town. In Tokyo in the '90s, there was music that was distinctly Tokyo-like. But the advent of the Internet has led to a rapid decline in the sounds of cities.
I listen mostly to music on the Internet. On SoundCloud for example, there are musicians in places like New Zealand and Venezuela whose followers don't yet total 1,000, but who are nonetheless truly amazing. In the past, music was born from the streets, but now the Internet itself has become a street, so an individual's characteristics have become more important than the characteristics of a town.
What can be done in Roppongi in an age when the significance of streets has diminished? Many of the world's leading IT companies are located in Roppongi. I think that musicians should do things together with the people at these companies.
There is an event called the SXSW (South by Southwest). It's a conference and festival event themed on "interactive, film, and music" that is held every March in America, in Austin, Texas. At this year's event, a Japanese DJ called starRo performed in the world's first live, global, interactive and immersive show dubbed "Cyber Teleportation Tokyo". 3D images of singers and dancers in Japan including Taichi Mukai were projected as AR (augmented reality), so it looked as they were performing with starRo in Austin. I think we should do similar interesting projects in collaboration with global platforms like SXSW; there are still so many exciting things we could do in Roppongi - things that are suited to the area and which we could show the world.