12 Kashiwa Sato (Art Director)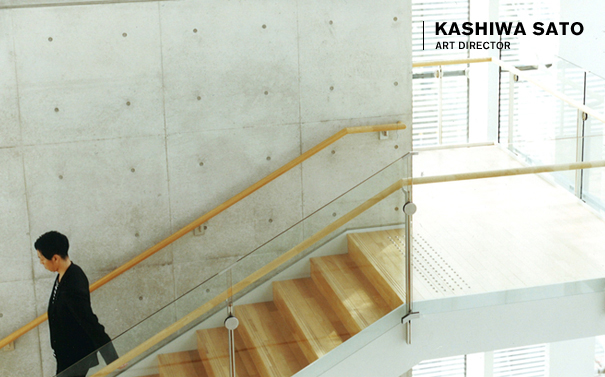 Cities that offer discoveries with each visit
I was born and raised in Tokyo so I have fond feelings for this city. Tokyo has Roppongi, Aoyama, Ginza, Shinjuku - towns which each have a different face. I find it intriguing. There are times when I go some distance in a town and find that it has another totally different face. Such towns make me want to visit again. New York might appear to be small, but there's a big difference in the atmosphere between Downtown and Uptown, and you can visit many times but still make new discoveries with each visit.
I guess it might be rather mundane to say that I like New York best among all the cities in the world (laughs) but I do find it an exciting place. There is abundant information, and it keeps changing fast, like Tokyo. When you visit a year later, there is always something new to look at. Something new is constantly happening there.
Cities that keep renewing themselves
Another city I like is Copenhagen, Denmark, but it's not a place I wish to visit each year. The whole city is beautiful, with old and modern architecture blending together -it has sophisticated taste. And wherever you go, the sunlight is lovely. But there is no change a year later - the city has a beauty which has already been perfected. Of course, this unchanging beauty is what makes the city appealing, and that kind of beauty can also be found in Paris and many other European cities.
On the other hand, in New York, the musical performances and the gallery exhibitions change, and the bookstores and the cafes keep constantly changing. I admit I'm talking here about the "content" and not the buildings, but each time I go to New York, I am sure to experience something new. The places that make me want to revisit are places which continue to renew themselves.
Designs that make the world a better place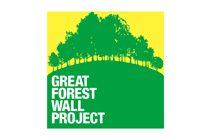 I think of designs as being measures to solve problems. Working with companies in all kinds of fields, I find that each have their own unique problems. It makes it all the more challenging for me, and I'm delighted when I can help bring good results. In the future, in addition to working for individual companies, I hope to put my energies into work of a more public nature. Using the power of design and creativity, I wish to contribute toward making the world a better place; I would like to be more directly involved with society.
Currently, I'm serving on the board of directors of a foundation called Great Forest Wall Project which was set up by Mr. Morihiro Hosokawa and Professor Akira Miyawaki, Professor Emeritus of Yokohama National University. The foundation aims to utilize the rubble from the Great East Japan Earthquake to make a bank along the coastline of the quake-affected areas. It's a large-scale project to build a forest breakwater about 300-400 km long. I'm in charge of the visual and communication aspects such as the logo and website. I hope that a lot of people will become interested in this project.
Athletes have a conviction that sport is wonderful. And musicians believe in the power of music. Everyone knows in their hearts that sport and music are great. I have the same kind of conviction about the power of creativity and I want to put that power to the best possible use. Doing things that are beneficial for the public or playing a part in spreading the excellent aspects of Japanese culture to the world are what brings me joy.
Kashiwa Sato
Born in Tokyo in 1965. Graduated from the Department of Graphic Design at Tama Art University. After working for Hakuhodo Inc., became independent in 2000, and set up "Samurai", a creative studio in the same year. Has been engaged as a brand architect in numerous projects including the global brand strategies of Uniqlo and the Rakuten Group, the package designs and communication strategies of Kirin Lager Beer, and the renewal of Seven-Eleven Japan's private brand. Has written numerous books including the bestseller "Kashiwa Sato's Ultimate Method for Reaching the Essentials" which sold 200,000 copies, "Reaching the Solution: Kashiwa Sato's Creative Thinking Techniques" and the children's book "Sho-chan and Chikyu-kun. Let's always stay together". Has won many awards including the Mainichi Design Award and Tokyo ADC Grand Prix. Is also a special guest professor at Keio University and a visiting professor at Tama Art University.